Resources
Welcome to our resources page.  Please feel free to download and print supplemental information about our projects, process, and people.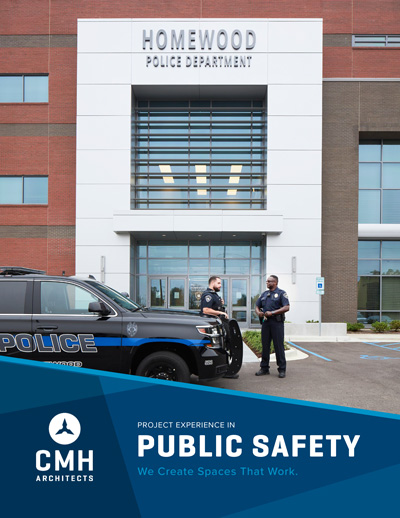 For more than 40 years, CMH Architects has designed public-safety buildings for law enforcement, providing a solid infrasucture for public-safety professionals to protect and serve communities across the state of Alabama.
Click here to read our public safety projects brochure.