Kristina Kassis just finished her junior year at Auburn University where she is double-majoring in Architecture and Interior Architecture with a minor in Business. She has topped the Dean's list multiple times, and serves in leadership roles and devotes volunteer hours to the American Institute of Architecture Students, Children of the American Revolution, Delta Gamma Service for Sight Foundation, and the Auburn Community Church. And on top of all of that, she makes sure to work in her treasured time spent in the great outdoors and with family. We sat down and talked to Kristina about her upbringing, her love affair with design and architecture, lessons learned from the pandemic, and more. We are delighted to have Kristina Kassis join CMH as our Summer Intern this year!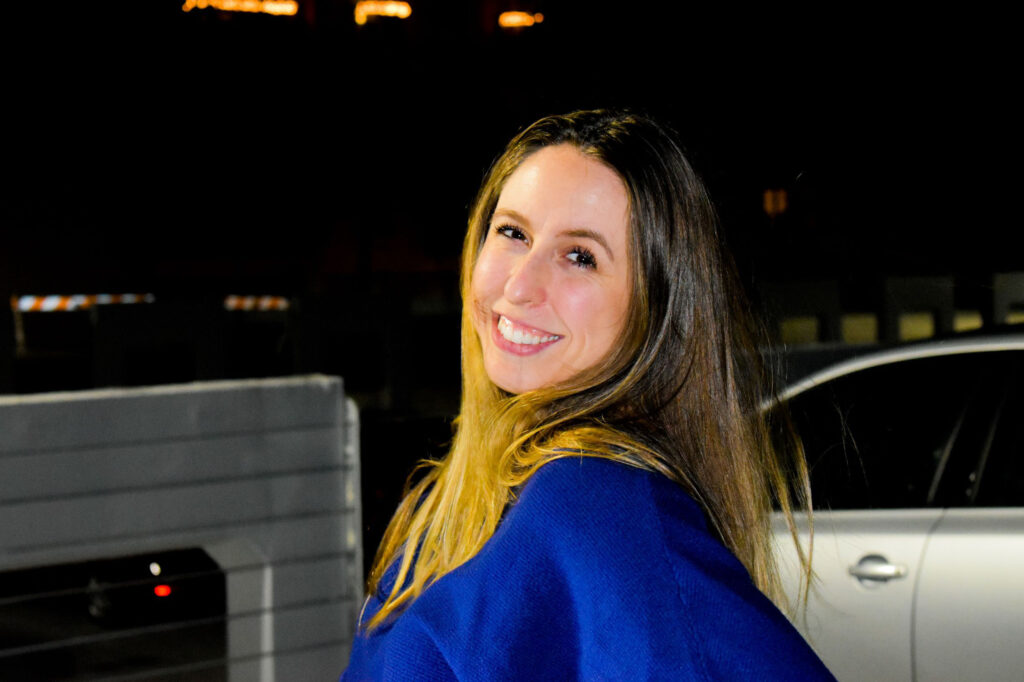 You are from Lighthouse Point, Florida. Where exactly is that? Tell us a bit about your upbringing and background.
Lighthouse Point is a small city located north of Fort Lauderdale. It is just off the intracoastal waterway, which runs all the way from Key West to Massachusetts and is less than a mile from the ocean. It only takes about ten minutes by boat to get from my house to the ocean. I have lived there all my life with my mom, dad, and younger brother. Growing up so close to the ocean, I was always in the water. Whether at the beach, on the boat, or in the pool, I grew up in the water. My brother and I swam all the time, and we would go fishing on the boat. Even now, in my free time, you can find me at home by the pool, on the boat, or paddle-boarding up and down canals. The Florida sun and constant 80-degree weather is something I do not take for granted—especially when Auburn has freeze warnings.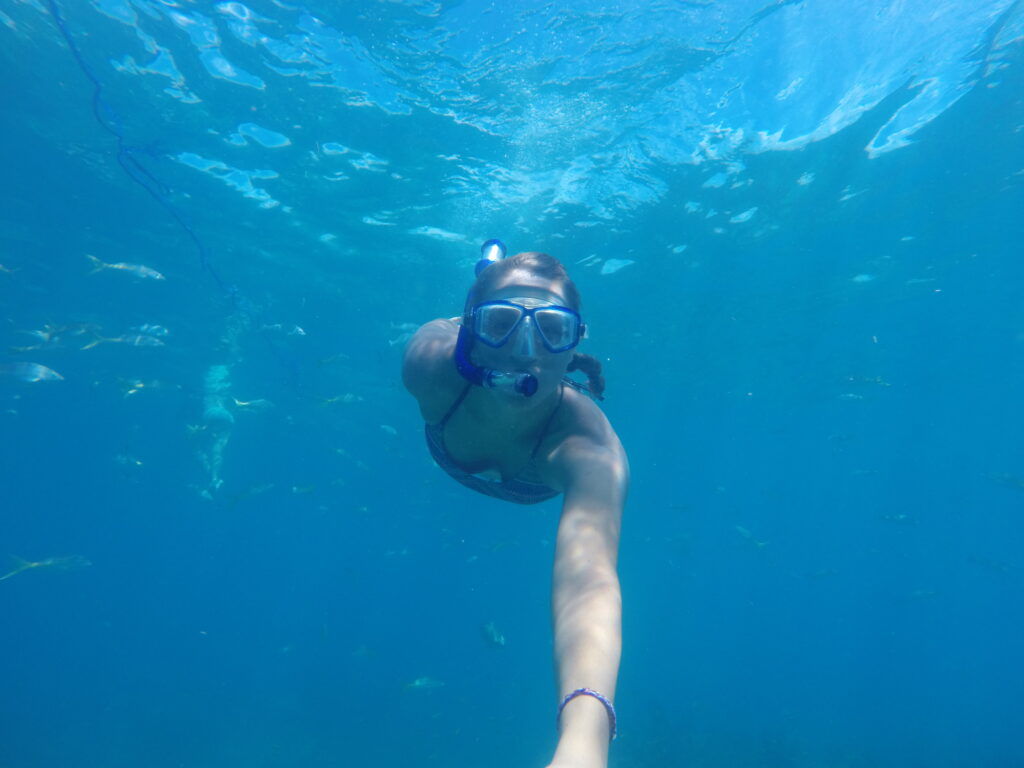 What originally drew you to architecture and interior architecture? Was there an 'aha' moment when you realized this was the path for you?
I always had a love for design from the beginning. When I was younger, I was either at the arts and crafts table or asking my mom to help me rearrange my room or pick out new décor. I would even be sitting with my brother helping him put together LEGO sets, or trying to build our very own McDonald's—equipped with its own working drive-thru!
My 'aha' moment came towards the end of elementary school when my parents were deciding whether to buy or rebuild our home. This led me to start watching HGTV and wanting to go look at every house we could. My parents decided to rebuild during my sixth-grade year, and we began looking at plans. I got to give my opinion, choose my room, and help my mom pick out finishes, paint colors, and everything in between. I completely chose every little thing that went into my room, and my 13-year-old self was in love.
What types of buildings or spaces are you most inspired to design and why?
When I was younger, I always dreamed of designing homes, but once I got to Auburn, I realized there are so many other options. Currently, I am most inspired to work on designing adaptive reuse projects. Whether that is redoing the interior of a building or completely reimagining the entire interior and exterior space, I love being challenged with a project that prompts you to think of a building's use in a new way without starting from scratch.
Tell us about your favorite architecture project at Auburn University and what problem the design solution solved.
My favorite project so far would be an adaptive reuse project where I had to design a four-piece program building and mold it within the framework of the old Pieology on Toomer's Corner. The already small building had to fit a café, restaurant, bar and studio apartment, and there was very little wiggle room. My design solution allowed for each space to be divided where the café, restaurant, and bar each had their own floor, and the studio apartment space was added onto the only available space within the footprint. With this came a problem with the circulation: Which floor would house which program? I ended up designing the floors with the café on bottom (perfect for that afternoon coffee pick-me-up after class), the restaurant on the second floor with a separate entrance, and the bar was placed on the rooftop. Overall, I was able to fit the required program into the space while also allowing each space to be connected yet separate at the same time.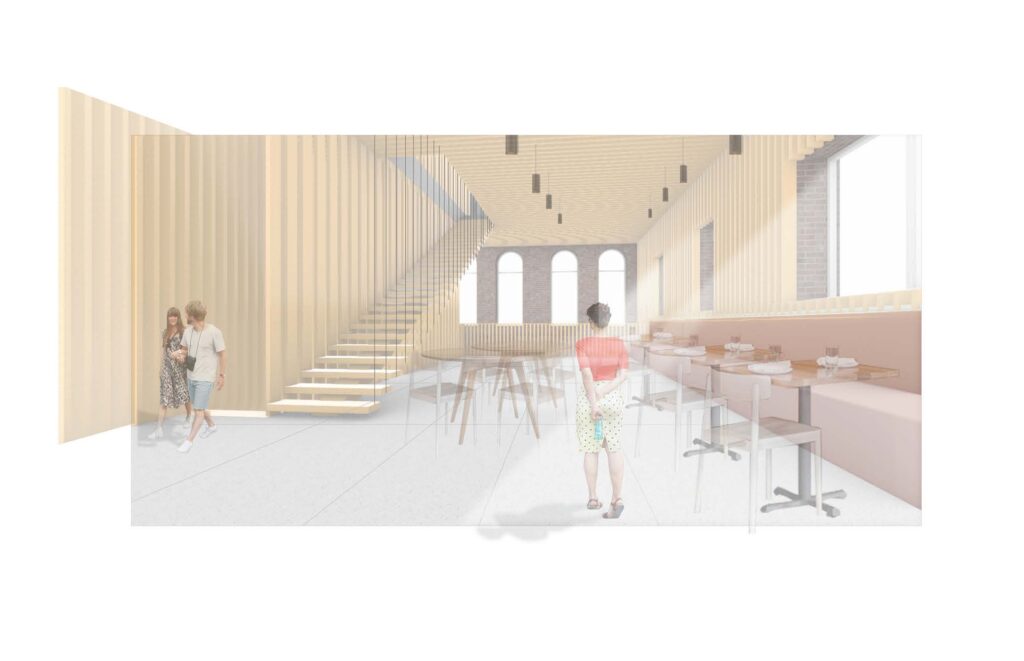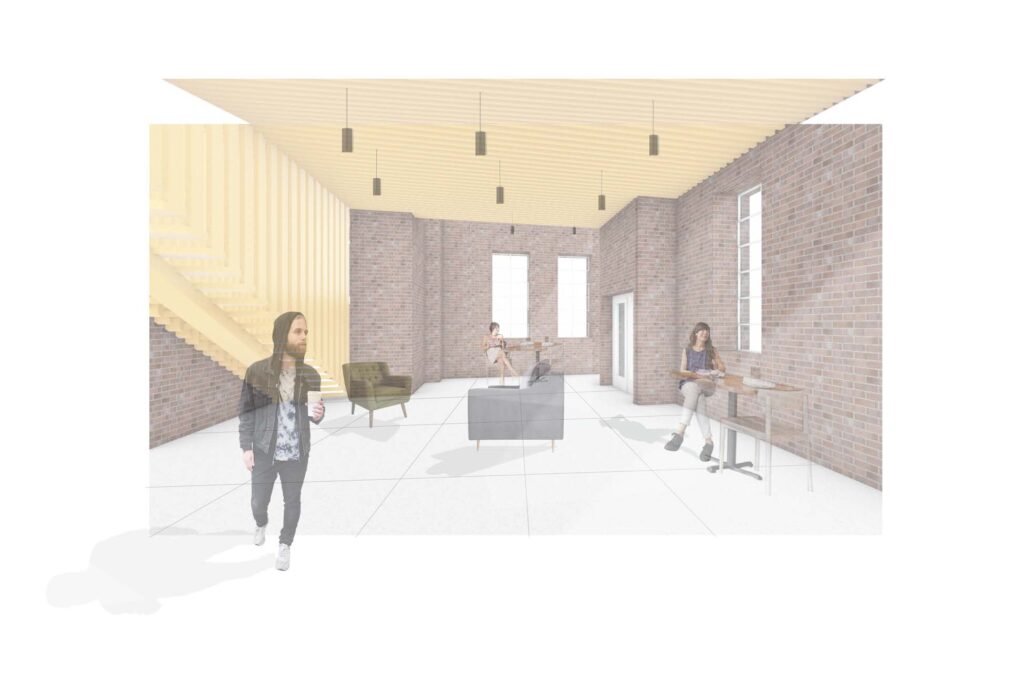 In addition to your double major in Architecture and Interior Architecture, you are also minoring in Business. How do envision utilizing these degrees in your career?
Architecture and Interior Architecture will allow me to pursue my career as an architect by allowing me to gain the skills and knowledge needed in a real-world setting. With the addition of Interior Architecture, I was able to truly take advantage of my dreams of designing adaptive reuse projects and so when I graduate, I will be able to tackle these projects in a better way. My addition of the business minor was a decision I made when I realized how many opportunities I had to take more classes. I chose business because I felt like I was lacking in business knowledge. I also felt that with the business education, I can better understand the business process of what goes into creating a building.
What do you hope to learn at CMH?
With my internship at CMH this summer, I hope to gain knowledge on how a real-world firm works. Learning how the employees work with each other on different projects and how the relationships between architect, engineer, and contractor work are aspects of the business you do not get to see in school. I also hope to learn Revit this summer, even if it is just a little, as well as fine-tuning my other software skills. I am super-excited to see where this summer takes me and how much CMH will help shape me as an architect.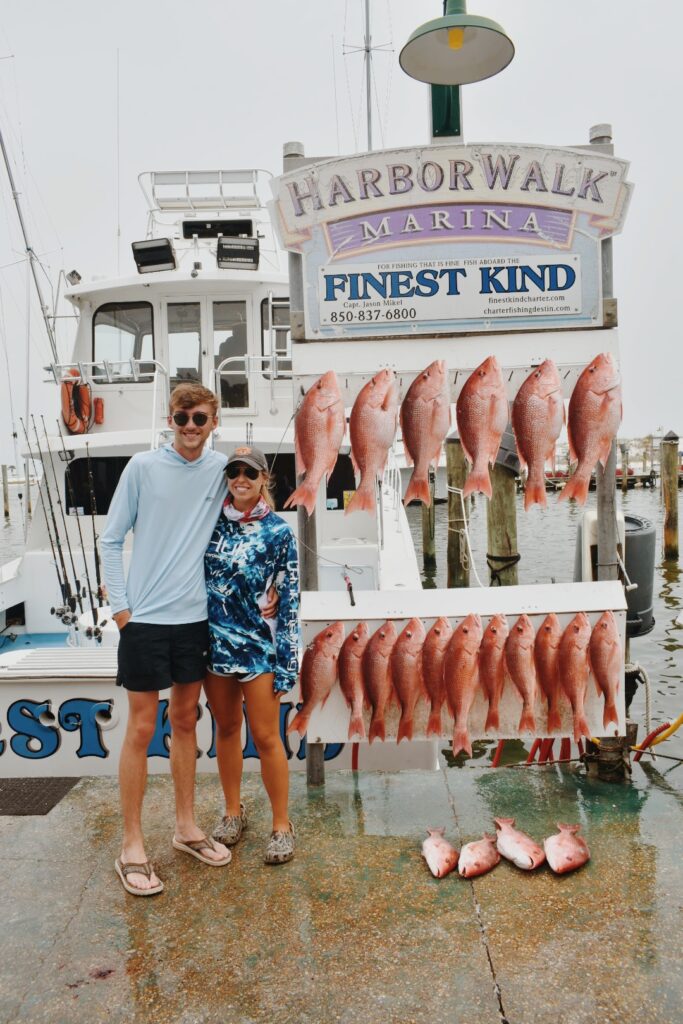 Who have been your industry mentors and role models and how have they inspired you or what is it about their work that you admire?
Ever since freshmen year, I became fascinated with the work of Mies van der Rohe. When I would visit Chicago when I was younger, I never truly understood his buildings. Once I reached Auburn, I understood everything. The simplicity of his designs and attention to structure allowed him to frame the outside world for those that occupied his buildings. From the sliding walls in the Barcelona Pavilion to the unique experience one finds at the Farnsworth House, Mies' work truly inspired me to always ask if less is more.
What do you like to do for fun or relaxation?
Just being outside and spending time in nature is something I truly find peace with. Being outdoors allows me to be active and explore new things. I began to understand this when my family would go on road trips in the summer all over the country. I think I just enjoy connecting with the earth in many ways. From the mountains to the beach and everything in between, I just love exploring what not only this country, but also the world has to offer.
Besides being outside, I also love trying new recipes and baking, so if I have some free time, I like to whip out a batch of cookies or cook something new for dinner. In the winter when my family goes to the mountains, I do enjoy skiing. However, that opportunity comes only once a year. For true relaxation, I find Sundays with family to be my favorite. After church we have brunch and throw on our comfy clothes and either sit by the pool or watch golf. We end the night cooking family dinner together, then we either go on a boat ride or watch a movie.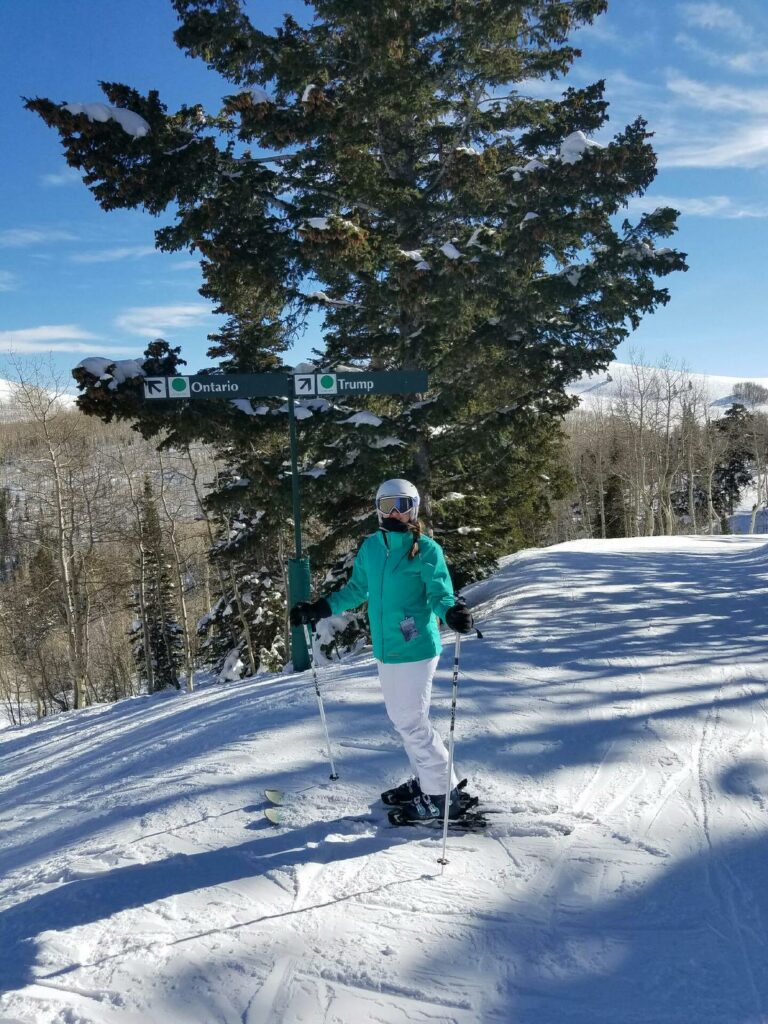 What one to three books have most greatly influenced your life and how?
While there are a lot of books that have been influential for me, one of the books I read recently has influenced my life the most: The Ruthless Elimination of Hurry by John Mark Comer. I just read it earlier this year and because of it, I have learned how to slow down. Life is moving so fast for everyone these days, and with this book, I have learned how to truly live life in the moment.
In the last five years, what new belief or behavior has most improved your life?
Specifically in this past year I have learned that everything does not always work out how you want it to. I was supposed to be in Rome this past spring studying abroad, and because of Covid, that experience got taken away from me. I was disappointed when I first found out they were canceling the trip, and over the next year, so many things would change. However, instead of only looking at the negative aspects of what this year brought, I started choosing to look at and be thankful for the positives. I got to spend more time with family, we got a puppy, and I ended up making amazing friends this year that I most likely would not have made if I were in Rome. Overall, I learned how to truly appreciate all the good things life has given me instead of focusing on the negatives.
Paint me a random picture: a treasured childhood memory.
Every summer I would travel to Illinois to see my grandparents for about a month. They have a farm, so we would always play baseball in the yard or ride tractors. We would shuck fresh sweet corn for dinner, and in the morning, we would always sit out on the patio and have toast with Apple Barn apple butter. We would cheer on the St. Louis Cardinals and have a big family cookout for the Fourth of July. If we were lucky enough, we would stay later and get to go the State Fair where my favorite thing to do was milk the cows.
What are your pet peeves?
I am a neat freak and hate when something is dirty. I do not mind a cluttered mess occasionally, especially if I have tons of drawings on my desk, but I like to keep things organized and clean.
What is something that most people would be surprised to learn about you?
I am half Greek (my dad is 100 percent Greek), and I have a huge family on my dad's side that is exactly like the family in My Big Fat Greek Wedding.